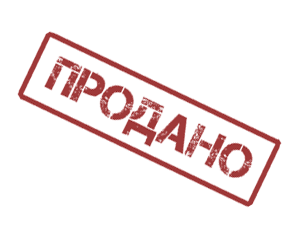 Automatic bale wrapping line.
Features
Photos
Make a request
Manufacturer: Cross Wrap Oy Ltd, Finland, Model: CDW 2200 LW 750-1-10.
Functional capabilities: Packaging of compressed waste for further storage or transportation.
Types of waste: Waste paper and other waste are intended for further disposal and recycling.
A brief description of the installation:
Compressed packages are transported to the vertical wrapping belt using a conveyor belt, where vertical wrapping takes place. As soon as the bale is wrapped vertically, it moves to the rotary table and is wrapped horizontally. Depending on the material to be packed and the required turnover frequency, the number of wrapping layers can be adjusted individually. The wrapped packages are then transported to the unloading conveyor and can be removed by the fork lifter.
Main characteristics:
| | |
| --- | --- |
| Packaging time in 5 layers of film | 60 seconds per bale |
| Bale dimensions (W x H x D) | 1100 x 100 x 1400-1900 mm |
| Maximum bale weight | 2000 kg |
| Max. the height of moving and packing the bale | 1200 mm |
| Max. transport width of the system | 1200 mm |
| Winding volume level | 85 dB |
| Total connection power | 22 кВт |
| The width of the film roll | 750 mm |
| Film thickness (tape-film) | 25 microns |
| The diameter of the film roll | 240 mm |
| Max. weight of one roll of film | 25 kg |
| Consumption of polyethylene film | from 0,7 to 1,0 kg / m³ |
| Installation dimensions (L x W x H) | X x 19547 3670 3257 мм |
Scope of delivery:
Bale moving section (2800 x 1200 x 1200 mm);
Conveyor fed to the winding (1900 x 1200 x 1200 mm);
Winding unit (2613 x 2616 x 3262 mm);
Vertical packaging conveyor (1600 x 1200 x 1200 mm);
Rotary table (1500 x 1200 x 1.200 mm);
Output conveyor (9400 x 1200 x 1200 mm);
Computer control system PLC SIEMENS S7 ET200S (SIEMENS SIMATIC HMI Touch display).
State: Practically new equipment.
The entire wrapping line was installed at the municipal waste incineration plant in 2015. The rationale for installing the entire system was that in the event of a malfunction or maintenance of the incineration plant, municipal waste can continue to be collected, compacted, packaged and stored until the malfunction is repaired. Such a bad scenario did not happen. The line was put into operation and was not used normally after that. The system is in very good condition and ready for immediate use. The equipment has been dismantled into load units, stored and available for inspection and loading as soon as possible. The new price of the entire plant is €156.000. Complete documentation available.
We are not responsible for technical details or any errors.
Image Gallery