5-stage system of vortex conical cleaners. Cyclotech (Sweden).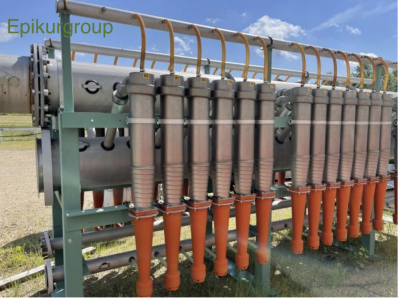 Print this page
№ 00606.
Year of manufacture: 2001. Total flow 41.000 l/min.
Features
Photos
Make a request
Execution: stainless steel.
The system includes:
1st stage 82 cones CT30H ALR flow 41.000 l/min;
2nd stage 24 cones CT30H flow 12.000 l/min;
3-th

stage 9 cones CT30H flow 4.500 l/min;
4-th

stage 4 cones CT30H flow 2.000 l/min;
5-th

stage 2 cones CT60H DFR flow 1800 l/min.
Condition: Good. Dismantled. Pumps are not included in the delivery.