Escher Wyss reject sorter, Model: RS3.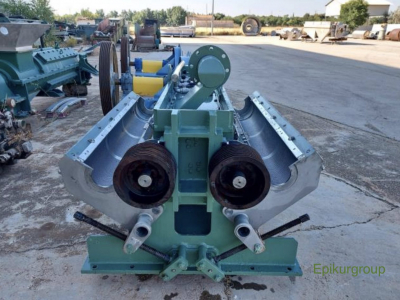 Features
Photos
Make a request
The reject sorter works continuously.
It is used as the last stage in the fiberization and sorting systems of waste paper.
For example, when removing light waste from turbo separators or sorters.
It is usually installed instead of vibrosorters
It is very effective at separating non-fibrous inclusions from usable fiber by 95-98%, while vibrosorting removes 40-60% of fiber.
Made: stainless steel.
Technical characteristics:
Productivity: 50 tons/day;
Sieve holes: 6 mm;
Concentration at the entrance: 1,5-5%;
Concentration at the outlet: 10 30%;
Number of rotors: 2;
Drive power: 75 kW, 1482 rpm, 50 Hz.
Condition: Good. Dismantled. Kept in stock.
Download attachments:
Брошюра
rejectsorter_rs_brochure.pdf
Image Gallery