Jagenberg automatic gluing folding line, Model: Diana 145-2.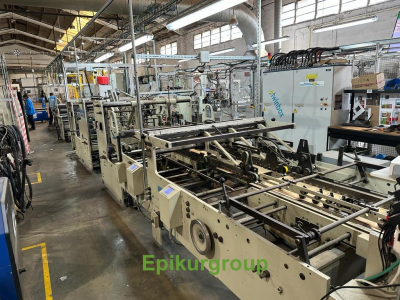 Features
Photos
Make a request
Brief characteristics:
Sheet size: 210 x 1450 mm.
Gluing in a line and at 4 points.
Max. speed: up to 300 m/min.
Complete set:
Submission section;
Leveling section with workpiece skew adjustment;
Glue application section - Glue wheel;
Extrusion glue supply with four glue nozzles;
Folding and gluing unit with speed control of upper conveyor belts;
The press part with the workpiece leveling system.
Equipment in good working condition can be seen in operation.
Download attachments:
Image Gallery