CAVIFES line. Model BTW 20.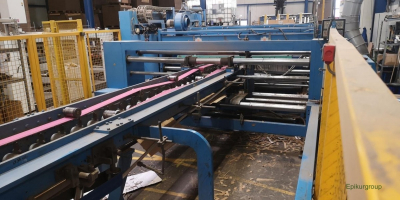 Features
Photos
Make a request
Technical characteristics:
Max. sheet size: 2800 x 1400 mm.;
Min. sheet size: 650 x 380 mm.;
Speed: 10 sheets/hour.
As part of:
Submission section;

3 Sections of printing (Printing from above);

Motorized slotter;

Folding and gluing section;

Counter - ejector;

Garter belt
Satisfactory condition: constantly serviced (Spare parts).