Semi-automatic cutting press WOOK IL, model WTNS-S. Production - South Korea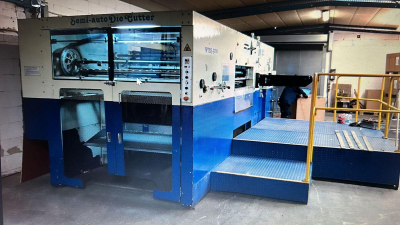 Print this page
№ 0550
Year of manufacture: 2002. Waste removal system and workpiece leveling system included.
Features
Photos
Make a request
Technical characteristics:
Maximum sheet size: 1200 x 1700 mm.
Minimum sheet size: 550 x 750 mm.
Speed: 3500 sheets/hour.
Material thickness: 9 mm.
Press effort: 350 tons.
Excellent condition, can be seen in operation.
Very good price.